Taj India Palace
8320 Lincoln Blvd, Los Angeles, CA 90045
Order now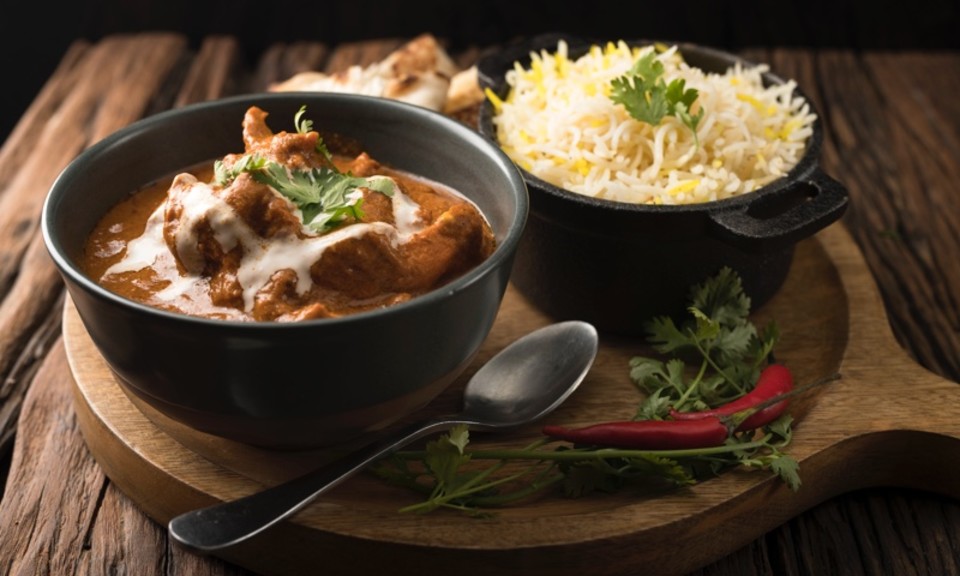 Kerri
Delicious. Spicy when you ask for it. Super quick delivery. We are always searching for smooth, savory Chicken Tikka Masala, and hearty Vegetable Korma, everywhere we go. This has hands down been the most flavorful and consistent offering in our area.
Marion
You ever want to experience the sensation of your taste buds to dance and shout for joy? The lamb curry will do it! So much flavour and that perfect heat blended in makes you keep coming back for another bite. Delicious!!!
Christopher
Considering my girls are very picky eaters, I was relieved to hear they enjoyed every bit of the meal ordered. I'm pleased to recommend on this basis alone and will definitely order something for myself next time.
Emily
Ok, this was an amazing first experience on Grubhub. The food was perfect, all very hot, fresh, delicious. I loved the samosas and the dessert was perfection. Everything wa amazing.
Carla
Finding good Indian cuisine in Los Angeles is not an easy task. But this food was really flavorful and tasty, and portions pretty generous. Delivery was quicker than expected.
Allyson
This bon vivant approves!

In addition to having eaten at their restaurant in person while out with a friend, I've ordered from Taj several times now for online delivery.

The food, which is always delivered in a timely manner, is consistently delicious, fresh, piquant and respectfully prepared as vegan upon request.

I highly recommend this restaurant, whether you order in, get take out or eat in their quaint and relaxing establishment. Cheers!
Missy
Really great Indian food. I've had amazing Indian in London, and this comes exceptionally close to that. There is no doubt that this will be come a staple in our home ordering. Thank you!
Jojy
Wow Taj......Ordered lamp vindaloo.. garlic naan and basmati rice.. really great food..great taste.. food delivered 5 min before ETA..

Thanks again to your Chef who made it..
lisa
This place is our regular Indian go-to, the chicken korma is delicious. We usually order two since it gets devoured quickly.
Chrissy
Amazingly tasty food and it came early!
About us
Dinner, Indian, Lunch Specials
Today

Delivery: 10:30 AM - 10:15 PM

Takeout: 11:00 AM - 10:15 PM

Delivery

Monday:

10:30 AM - 10:15 PM

Tuesday:

10:30 AM - 10:15 PM

Wednesday:

10:30 AM - 10:15 PM

Thursday:

10:30 AM - 10:15 PM

Friday:

10:30 AM - 10:15 PM

Saturday:

10:30 AM - 10:15 PM

Sunday:

10:30 AM - 10:15 PM

Takeout

Monday:

11:00 AM - 10:15 PM

Tuesday:

11:00 AM - 10:15 PM

Wednesday:

11:00 AM - 10:15 PM

Thursday:

11:00 AM - 10:15 PM

Friday:

11:00 AM - 10:15 PM

Saturday:

11:00 AM - 10:15 PM

Sunday:

11:00 AM - 10:15 PM